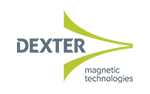 Dexter Magnetic Technologies, Inc.
Engineered Magnetic Assemblies and Components

Dexter Magnetic Technologies supplies specialized magnetic solutions and components to demanding applications in the medical, aerospace, defense, semiconductor manufacturing, oil and gas, and industrial end markets. Dexter's engineers solve complex customer problems with innovative solutions, winning business based on quality, capability, and engineering expertise. The company's strategy is to grow by providing customers with market-leading engineering support and application expertise and by continually improving its manufacturing capabilities. Dexter also seeks to expand by acquiring other providers of magnetic solutions.

Tinicum established its investment in the company by acquiring a controlling interest in the parent company of Dexter, Robert Family Holdings, LLC, in January 2021. Following the acquisition, Robert Family Holdings, LLC was renamed TSL Engineered Products, LLC.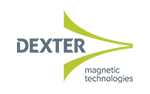 Industry:Magnetic Assemblies
Date of Investment:January 2021
Visit Website