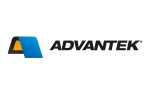 Advantek, LLC
Carrier Tape for Electronic Components in Semiconductor Manufacturing

Advantek manufactures carrier tape, reels, and associated products for the semiconductor industry. Advantek has over 35 years of tight-tolerance component delivery experience, five manufacturing facilities on three different continents, and a customer base that includes leading semiconductor device manufacturers, foundries, and assembly and test service providers. The company continues to invest in its industry-leading service, engineering, and manufacturing capabilities to support organic growth while also evaluating acquisitions with strong industrial logic.

Tinicum established its investment in the company by acquiring a controlling interest in the parent company of Advantek, Robert Family Holdings, LLC, in January 2021. Following the acquisition, Robert Family Holdings, LLC was renamed TSL Engineered Products, LLC.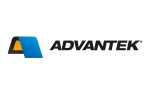 Industry:Electronics Packaging
Date of Investment:January 2021
Visit Website