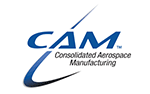 Consolidated Aerospace Manufacturing, LLC
Critical Hardware for the Aerospace Industry

Tinicum formed Consolidated Aerospace Manufacturing, LLC ("CAM") in 2012—in partnership with industry executives—to acquire, integrate, and reinvest in aerospace hardware and component manufacturers. Headquartered in Brea, California with over 1,400 employees, CAM grew to become the third largest supplier of metal components in the North American commercial aerospace industry. CAM supplies three product categories across eight recognized brands: Fasteners (Bristol Industries, 3V Fasteners and Moeller), Fittings (Aerofit), and Engineered Products (E.A. Patten, Voss Industries, QRP and Prikos & Becker). In February 2020, CAM was acquired by Stanley Black & Decker, Inc. (NYSE:SWK).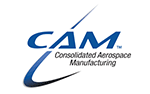 Industry:Aerospace
Date of Investment:Dec 2012
Visit Website