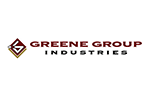 Greene Group Industries, Inc.
Complex Components for Robotic Surgical Instruments and Other Engineered Applications

Greene Group Industries ("GGI") develops and manufactures complex metal components, primarily used in both minimally invasive and robotic-assisted surgeries as well as other medical and commercial applications. GGI specializes in metal injection molding, machining and stamping. When Tinicum invested in GGI in June 2023, GGI's founders and key managers remained involved in the business as both managers and equity partners. GGI's strategy includes accelerating investments in technology, developing new capabilities and building additional capacity to support its rapidly expanding customer base. With operations in Oceanside, California and Port Huron, Michigan, GGI seeks to acquire companies with complimentary capabilities.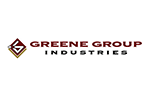 Industry:Medical Manufacturing
Date of Investment:Jun 2023
Visit Website