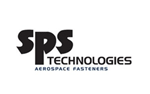 SPS Technologies
SPS Technologies was an NYSE-listed manufacturer of fasteners and specialty materials supplying the worldwide aerospace, automotive and industrial markets. Founded in Jenkintown, PA in 1903 as Standard Pressed Steel Company, SPS has been developing and manufacturing critical fasteners since the early days of aviation.

Tinicum began investing in SPS common stock in 1988 and Eric M. Ruttenberg joined the SPS Board of Directors in 1991. In 1994, Tinicum helped the company strengthen its balance sheet by entering into a standby purchase agreement supporting a rights offering of common stock to all SPS shareholders.

From 1991 to 2003, SPS grew its sales from $408 million to $832 million and executed 27 acquisitions. SPS Technologies was acquired by Precision Castparts in December 2003.

Former SPS CEO Charlie Grigg joined Tinicum as an Operating Partner in 2002 and former SPS CFO William Shockley joined Tinicum as a Partner in 2004. Leonard Kiely and Qiang Sun held multiple management positions at SPS and are now both Tinicum Operating Partners and CEO and President of Asia Operations, respectively, for Penn Engineering.

Tinicum continued to hold a stake in Precision Castparts received in connection with the SPS acquisition until 2016, when Precision Castparts was acquired by Berkshire Hathaway, for a total holding period of 28 years.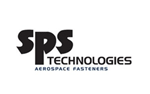 Industry: Aerospace
Date of Investment:Feb 1988
Visit Website